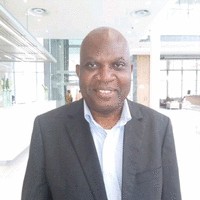 It is with sadness that we share the news of Mr. John Mayeya's passing due to COVID-19 on 8 August 2020.
Mr. John Mayeya has been a staunch advocate and supporter of the anti-tobacco movement in Zambia and the country has lost a public health hero in his demise.
As a public officer, he has dedicated his life and body of work towards promoting public health and campaigning against the harms caused by tobacco. He was also instrumental in developing the Tobacco and Nicotine Products Control Bill 2018 which was scheduled to be taken up by Zambia's Parliament this year.
His loss due to a pandemic leaves us with grief but to honor his legacy, we shall find inspiration and courage from his advocacy and his dedication as a public health servant.
From GGTC Family
Statement from Tobacco Free Association of Zambia:
Zambia has lost a hero to COVID-19. Mr John Mayeya, the focal point for tobacco control in Zambia succumbed to the ravages of coronavirus on August 8, 2020.
As the official responsible for tobacco control, Mr Mayeya was totally committed to protecting lives from the harms caused by tobacco. He was crucial in preparing the bill on tobacco control which was supposed to be tabled in Parliament this year.
We are at a loss for words to eulogies and describe what Mr John Mayeya meant to us and the fight against tobacco and in promoting public health in Zambia. Mr Mayeya was our mentor, he was a pillar and committed to champion the cause of tobacco control. Now Mr Mayeya is taken from us, but we shall live to fight and fulfill his desire that the pending Tobacco and Nicotine Products Control Bill 2018 be enacted into law. Mr Mayeya always said; "I will retire when the Tobacco Control Bill is enacted." We are sad, but we will find courage from what he has left us with.
Brenda Chitindi
Tobacco Free Association of Zambia (TOFAZA),